About Tuning Club Online Apk
Tuning Club Online apk is an online driving and racing game where you compete against drivers from all over the world to get the parts you need to tune your car until it becomes the best in each competition.
The gameplay of Tuning Club Online is as follows: when you start a game, you have to wait a few moments until there are enough players online. If that's not enough, you can play against the game's AI. Once in the game, your goal is simple: get 10 gears before the time runs out. To do so, you'll need to race through an open circuit filled with all kinds of ramps and obstacles until you reach gear 10. However, you won't be playing alone: other players will want this equipment too, and they'll do their best to get it.
If a car hits you and you have a gear, you automatically lose it and have to try to find another gear. When a player has obtained 10 gears and held them for a certain amount of time, the game is over. If you reach the goal, you'll get a reward with which you can add upgrades to your car. Otherwise, you'll earn money, but it won't be enough to modify your car the way you want.
Tuning Club Online is an entertaining game where you can have a great time driving and competing with other players.
Features of Tuning Club Online Apk
a variety of methods
Travel for free and chat with friends;
Push maximum power in the speed race;
Leave smoke trails on the track in drift mode;
Fight for the crown in Hold the Crown mode;
Don't let anyone catch you in bomb mode;
Arcade
Collect boosters in levels to slow down your opponents, earn money, get nitro, win a crown or organize a real bombardment;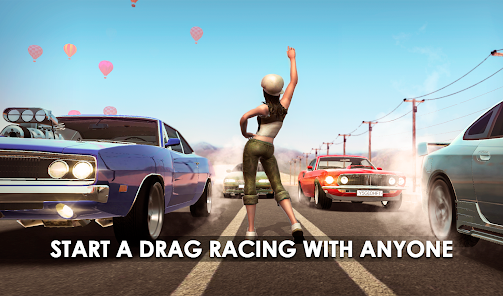 scene setting
Add bumpers, body kit, hood, spoiler, apply vinyl or skin, choose tires and wheels;
Customize the car with your unique style with skins, install police and FBI lights, taxi sign, clown face, crazy exhaust pipe and much more.
engine tuning
Build an engine to suit your playing style and become a pro;
Combine rare coins and their unique qualities;
place the piston, crankshaft, camshaft, flywheel and other parts;
adjust suspension, camber and offset;
Change tires for better grip.
E36, RX7, Skyline, Evolution – and this is just the beginning of the list of famous cars to tune in this multiplayer game. There are over a million combinations to bring your ideas to life. Build your own collection of cars and parts to become the champion of the arena.
Key Features
Tuning Club Online APK boasts a range of exciting features for car enthusiasts:
Extensive Customization: Modify and personalize every aspect of your vehicle, from aesthetics to performance, using a wide array of parts and upgrades.
Virtual Racing: Engage in exhilarating online races against players worldwide, showcasing your tuned car's prowess on various tracks.
Tuning Challenges: Conquer intricate tuning challenges to fine-tune your skills, optimize performance, and unlock rewards.
Realistic Simulation: Experience a lifelike driving simulation with detailed graphics, physics, and mechanics, providing an immersive tuning and racing adventure.
Global Community: Connect with like-minded enthusiasts, share strategies, and showcase your customized rides in a thriving online community.
Leaderboards: Compete for the top spot on global leaderboards, proving your tuning and racing mastery to the world.
Quests and Missions: Undertake missions and quests that test your tuning expertise, rewarding you with in-game currency and exclusive items.
In-Game Currency: Earn and manage virtual currency through races and challenges, using it to unlock parts, upgrades, and customization options.
Regular Updates: Enjoy a continuously evolving gameplay experience with regular updates, introducing new cars, tracks, and features.
Multiplayer Modes: Team up with friends or challenge opponents in multiplayer modes, enhancing the competitive thrill and social interaction.
Real-Time PvP: Engage in real-time player-vs-player races, putting your tuning skills to the test against other skilled players.
Dynamic Weather: Adapt to changing weather conditions, affecting your driving and tuning strategies for added realism and challenge.
Pros And Cons of Tuning Club Online Apk
Pros:
Customization: Explore extensive car customization options, allowing you to personalize every aspect of your virtual ride.
Virtual Racing: Engage in thrilling races against players worldwide, testing your skills on various tracks and environments.
Community Interaction: Connect with fellow car enthusiasts, sharing tips, strategies, and showcasing your customized vehicles.
Tuning Challenges: Experience challenging tuning scenarios that enhance your understanding of vehicle mechanics and performance.
Realistic Simulation: Immerse yourself in a realistic driving simulation, offering a genuine feel of car tuning and racing.
Skill Development: Enhance your driving and tuning skills, strategizing for optimal performance and mastering different terrains.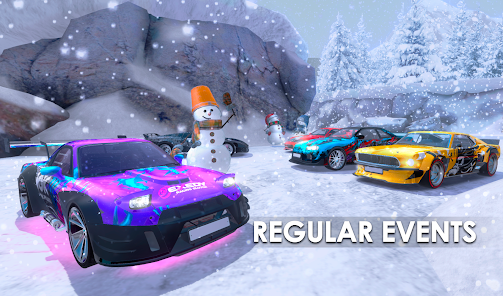 Cons:
In-App Purchases: Frequent microtransactions may be required to access premium features, potentially impacting the overall experience.
Addictive: The engaging gameplay might lead to excessive screen time, affecting daily routines and responsibilities.
Server Connectivity: Dependence on stable internet connectivity may hinder gameplay or cause disruptions during races.
Learning Curve: Complex tuning mechanics could be overwhelming for newcomers, requiring time to grasp and excel.
Device Compatibility: High-quality graphics and simulation may demand advanced devices, limiting access for some users.
Privacy Concerns: Sharing personal data within an online community might raise privacy and security issues if not managed properly.
You may choose some similar interesting applications likehttps://apkcluster.com/aoflix-apk-the-best-entertainment-android-app-for-18-user/
You may choose some similar interesting applications likehttps://ngl-anonymous-qanda.en.uptodown.com/android